In 1988 I was a stay-at- home- mom and a frustrated artist. I started selling handmade items at local craft shows just to get out of the house. Having fallen madly in love with Jesus in 1983 I was inspired to design and hand paint Christian T-shirts and even start to make some jewelry. I would always put the scripture verse Proverbs. 31:10-31 (The Virtuous Woman) in the collar of the shirt or on a card with the jewelry. I called myself a seed planter. I planted the word, someone would be along to water and God would always give the increase.

One day after years of obedience to spread the word of God, He gave me the most remarkable design I had ever seen. It started out to be a simple little flower design, nothing fancy, but so profound. It was amazing to see it unfold before my eyes. I really felt the Lord had entered the room (no smoke and whistles), but then again He never leaves or forsakes us, so He was there, just not visible to my natural eye.

Suddenly I started to see the design come

alive with symbols that started to tell a story, The Story of Jesus Christ and His Gospel. As you look at the design to the side of this page, please follow me as you see the "F" for the Father; the "S" for the Son; a small "h" for the Holy Spirit; a "J" for Jesus and how He died on the cross (with the bowed head of the three pedals); then how He was resurrected (represented by the upright bloom). Through His death and resurrection, He gives "V"ictory over death through Jesus Christ. WOW! That was all a lot for me to take in, but then suddenly I noticed one of my favorite scriptures, John 15:5, in which Jesus says, "I am the vine and you are the branches. If my word abides in you and you abide in me, you will bear much fruit, but without me you can do nothing." (Ilustration seen on the back side of the Gospel Pin bookmark.)

God will give you the desires of your heart, and my desire was to spread the Gospel so He gave me an awesome tool to do it with, the little pin I named The Gospel Pin®.  BUT, how??? Through Him and Him only. I certainly learned that the hard way over the years as I tried in my own might to do it. I finally gave up and gave it all to God one night at the altar of our church. I told Him if He ever wanted me to do anything with it, He'd have to do it, that I didn't know how. So I laid it down and went into real estate.


I did well in real estate for a few years until I went to a Christian Women's Conference, where the Lord started stirring the desire within my heart to pick up The Gospel Pin® again. I quit real estate within a few weeks and through that step of obedience, the Lord started opening all the doors that had been shut before.  I named my business Kairos International because Kairos means in God's timing or seasons.  I learned it is always in His timing not mine!

Before I knew it I was in 500 stores and soon after He opened the door to one of the largest shopping TV networks, QVC. It was an evangelist dream come true. I was able to go on secular TV for almost three years and share the Gospel of Jesus Christ with millions of people, some who may have never heard it anywhere else.

The Gospel Pin® sold out almost every single time on air and it was a very exciting time for me. I met a lot of very nice hostess' and TV celebrities, but best of all were the people who called me on air and at home to thank me for bringing something so simple looking yet so profound to the airways. I love the testimonies of lives that have been touched and changed over the years by this pretty little pin.

Now the Lord has enlarged my vision to spread the Gospel Internationally by way of the World Wide Web. So please enjoy our site and share it with others. Thank you and be blessed as you browse,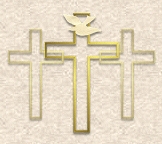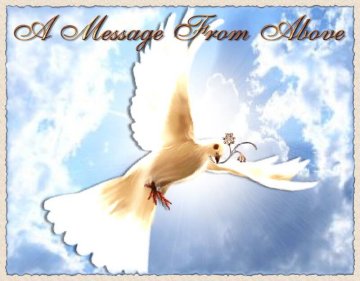 Graphics Disclaimer

All Tags, Headers, Backgrounds and Graphics seen on the Gospel Pin (R) web site were created by Kairos Publishing.  Our Webmaster, Connie Burrow used images, tubes and various portions of artwork received in  online Christian PSP Graphics Group who share found or received images. The original artists are unknown in all of these special Tags, Backgrounds and Headers we created. Only partial images from various artwork were used to create our own graphics.  These images are not used for any commercial resale. They are only borrowed to create a valuable Biblical statement, Titles, Tags and story illustrations to

enhance this Web Site.

If you are or know the original artist of any of the images seen on our web site, please let us know ASAP. We will promptly remove any of our Graphics at the original Artists request. We would greatly appreciate receiving permission to use what we have created and will be more than willing to acknowledge the original Artist and give them proper Credit for creating such beautiful art.