If before you were born, God had said to you,

"I am sending you to Earth, for there is something you must now do.

I have given this message to all... who have gone on before,

but they have forgotten or chose this message, to simply ignore.

There is only one way back, so take heed to My request,

for if you find your way, you surely I shall Bless,

with treasures above all you could ever have hoped for,

and because of all those you bring back with you,  

you shall be promised even greater, forever more.

I need for you to remind all those on this journey you are to see,

of the message they too received, in the beginning from Me.

On the day they too were created, yes, the day they too came to be.

Remind them, it is only because I love them, they even have this chance,  

to experience human life and remind them, My Child...it is only  at a glance.

Tell them... their time on Earth soon shall be gone 

and not to ask Me later... what was it they did so wrong?

For I already know and they shall remember too,

when before Me they stand... as I unfold what they did and did not do.

Please, do not copy or reprint.

My Sermonette Collection are published and not for Sale in anyway...Only for sharing.

If you or your organization would like to use any of theSermonettes From the Heart of God,

please email me at Sermonettes and let me know. I'll gladly give you permission!
Bless You for stopping by and I pray you were blessed.

Connie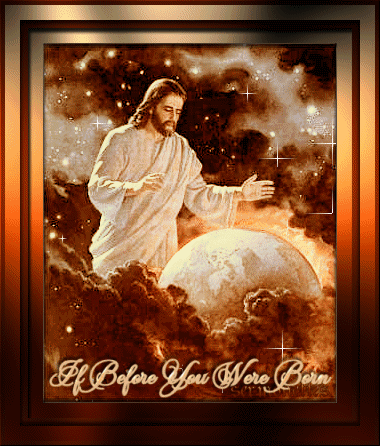 A Key to the door of Heaven, where only a small number shall enter back in.  

For they never cared enough, to remember My message...

on the day they too left Heaven...

Home, a place where they once too have been."

Connie Burrow

All Copyrights Reserved © 1997

Your Mission on Earth is very simple... you shall see.

Do the right things for the right reasons, for that is where I shall be.

When the time comes during your visit through life...

and you begin to remember and acknowledge Me,

Jesus...will be the one, you shall find holding the Golden Key.